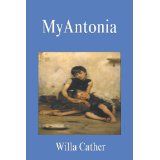 My Ántonia by Willa Cather
"Along with O Pioneers!, this magnificent, moving story of a pioneer woman is considered the finest of Willa Cather's prairie novels, a true American classic in both its intimate, episodic telling and its theme… My Ántonia is one of those rare, highly prized works of great literature which not only enriches its readers but immerses them in a tale superbly told." Signet Classic Publisher
"A household favorite when I was growing up"
--Director Ann Hoehn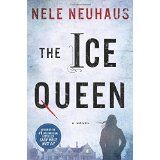 The Ice Queen by Nelr Neuhaus
In the closing days of the war in 1945, East Prussia witnessed Nazi collaborators take advantage of the chaos to flee to the West under assumed identities. They were fleeing both the oncoming Russian offensive and also the punishments they would receive for their actions in service to the Third Reich. The Ice Queen is an intricately plotted novel that layers the lives of 4 of these young collaborators who murder an aristocratic family and escape to Frankfurt just days before the Russians take control of Berlin and the eastern territories. Anyone who could identify these 4 and bear witness to their murderous acts would spend decades trapped behind the Iron Curtain. Fast forward 65 years, and their secrets are now out. As elderly pensioners, these 4 are being eliminated one by one much to the bafflement of the Frankfurt Police. This novel is a gripping reading selection for anyone with general knowledge of the time period in postwar Germany and who appreciates identity puzzles.
- Children's Manager Debra Brown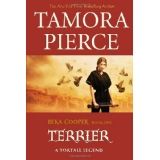 Terrier by Tamora Pierce
A rare look at historic Tortall through the eyes of George Cooper's fore mother, Beka Cooper. Novice law enforcer "Puppy" Cooper works the roughest beat in town with legendary "Dogs" Mattes and Clary. Her rare magical gift of hearing murmurs of the dead helps gather intelligence that solves one of the most disturbing crime waves to hit her home town. Set in the slums of the Lower District, Pierce paints a vivid picture of poverty and survival with intense emotional moments, a glimpse of a failing Rogue's Court and an indifferent police force that ignores the rash of greed-induced homicides that leave a desperate population in fear. Justice, friendship, responsibility, and mentoring reflect in the training and worldview of Beka as she navigates between her role of authority and her less-savory childhood connections. Pierce manages to retain the vibrancy and authenticity of Tortall while turning back the clock to reveal engaging new characters and distinctive dialog that mimics antiquated English patterns. Fans of Pierce will love this—although I'd remove half a star for possible difficulty with the first-person, antiquated Tortallian dialect.
-Assistant Director Kate Marshall